St Mary-the-Virgin, Great Brickhill
St Mary Magdalene, Little Brickhill

** CHURCH SERVICES **
A new service pattern for the Benefice was implemented in September. Click on the relevant link below for a PDF file of the services for:- January (updated 6/1/22) February
SERVICES THIS WEEK:
Sunday 23rd January:-
The services in the Benefice this week are:-
9.30am Holy Communion (Stoke Hammond)
11.00am Family Service (Little Brickhill)
Covid restrictions were largely lifted on 19th July.
Each church can recommend/advise/encourage certain restrictions to remain. The recommendations were reviewed on 7th October - for information for each of the four churches, see the "Update 19th July":- Click Here

Updated COVID regulations, 9th December:
Following the new regulations announced by the PM, face coverings are now required in a range of indoor venues including places of worship. While there are exemptions, this is a legal requirement and so everyone needs to wear a face covering while at our services in church, unless there is a legitimate reason not to.
YOU TUBE RECORDINGS:-
The funeral service for the Rector's wife, Pauline Waller, was held at St Mary the Virgin Church, Great Brickhill on Tuesday 4th January. The service was filmed - the recording is below:-

The regular recordings have now ceased. Unless Covid restrictions for services return, from 1st January recordings will be done for special occasions only.

For the recording all previous week's reflections and stories, go to the page "Coronavirus You Tube Recordings"

CORONAVIRUS (COVID-19) INFORMATION:-
The dedicated section "CORONAVIRUS" on this website (icon on left) provides all the up to date information that we receive and gives a platform to access worship details. There is a page for:
CHURCH COLLECTIONS & DONATIONS:- Click Here
CHURCH OPENING HOURS:- Click Here
GENERAL COVID UPDATES:- Click Here
SERVICE DETAILS DURING THE PANDEMIC:- Click Here
WORSHIP DETAILS:- Click Here
YOU TUBE RECORDINGS:- Click Here

The Rector, Revd. John Waller:-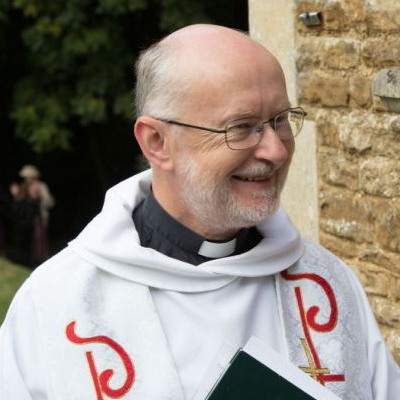 The Rectory
10 Pound Hill Tel: 01525 261062
Great Brickhill
Milton Keynes rector@brickhillschurches.org.uk
MK17 9AS

N.B. The Rector's day off is Monday
"PATHWAYS", the Diocese of Oxford's quarterly magazine.
Click on the link below for a PDF file of the latest edition:-
https://www.oxford.anglican.org/pathways-pdf-version/
(The January - March 2022 edition is now available through this link. There are printed copies avaiable at each of the churches.)