St Mary-the-Virgin, Great Brickhill
St Mary Magdalene, Little Brickhill

** CHURCH SERVICES **
The services across the Benefice follow a four month cycle. Click on the relevant link below for a PDF file of the services for:- March; April; May; June; July; August
SERVICES THIS WEEK, SUNDAY 14th August:
The services this week in the Benefice are:-
9.30 (Lt. Br.) Holy Communion
11.00 (St. H.) Family Service
18.00 (Gt. B.) Evensong
OUTDOOR SERVICE, 31st JULY:
The theme of the Outdoor Benefice Service held at the church yard in Great Brickhill was 'God's Creation'. With music and singing, and a stroll around the cemetery, it was a service with a difference, enjoyed by all who were there, including 5 dogs. Below is a link to You Tube clips of two of the songs, to give you a flavour of the service:
"Colours of the day":- https://youtu.be/hvN3dvqTx2s
"He's got the whole world in his hands" and the blessing:- https://youtu.be/9wak1cF-h18
JUBILEE ANTHEM:
A Jubilee Anthem was written to be sung at the lighting of the beacons at 9.45pm on Thursday, 2nd June. The Brickhills Benefice Choir recorded the anthem in Great Brickhill church on 10th May, which was then played at the lighting of the beacon at the Cricket Club. Below is a link to a sound recording of the anthem:-
https://youtu.be/tkqNKAaDv3o
A PRAYER FOR PEACE IN UKRAINE:
The Bishop of Oxford, the Rt Revd Dr Steven Croft, is calling for parishes and churches to pray for peace in Ukraine:-
God of compassion,
Have mercy this day on the people of Ukraine.
Restore to them the gift of peace.
Grant wisdom to the governments of the world.
Bring good in the midst of evil and suffering,
For the sake of Jesus Christ your Son,
Who gave his life to bring peace to your world
Amen.
CORONAVIRUS (COVID-19) INFORMATION:-
The dedicated section "CORONAVIRUS" on this website (icon on left) provides all the information on the regulations, restrictions, services and recordings during the pandemic.
Latest COVID regulations, 21st March:
New guidelines were issued by the Church of England on 21st March 2022. The following changes were then made:
- The collection plate can be passed round as before the pandemic
- The peace may be shared in whatever way is deemed appropriate for those attending; parishioners are asked to please be mindful that there are some who need to be more cautious than others.
The chalice may once again be offered at Holy Communion. It was agreed at the Benefice Wardens' Meeting on Thursday 7th April that the chalice will be offered at all four churches but there will be no pressure on parishioners to receive the wine if they prefer not to do so. For full details of the changes in Covid regulations:- Click Here
The Rector, Revd. John Waller:-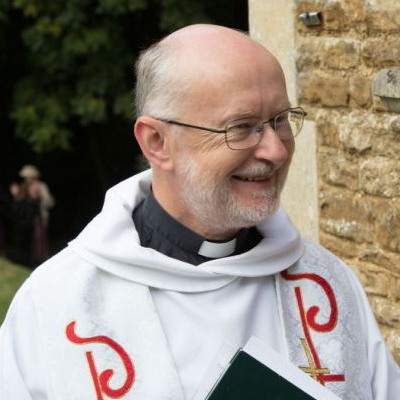 The Rectory
10 Pound Hill Tel: 01525 261062
Great Brickhill
Milton Keynes rector@brickhillschurches.org.uk
MK17 9AS

N.B. The Rector's day off is Monday
"PATHWAYS", the Diocese of Oxford's quarterly magazine.
Click on the link below for a PDF file of the latest edition:-
https://www.oxford.anglican.org/pathways-pdf-version/
The April - June 2022 edition is now available through this link. Printed copies are available at each of the churches.