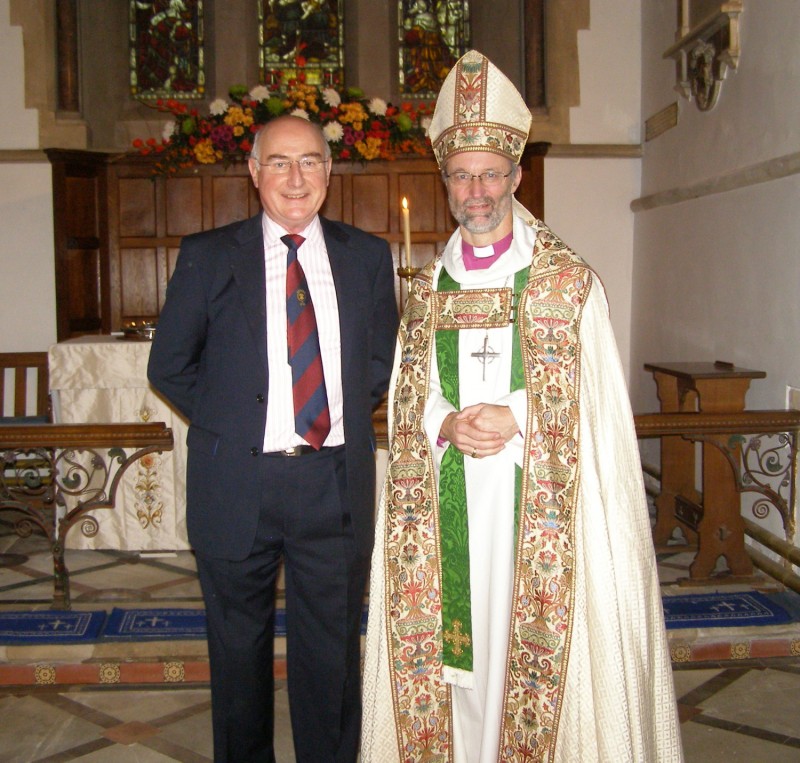 The Tower Captain, David Middleton with Alan, Bishop of Buckingham


Sunday 17th October 2010 at 3.00pm

Sunday 17thOctober saw a wonderful day of celebration in the life of the church in Great Brickhill. The Reverend Steve Barnes, Chaplain at Willen Hospice, officiated at the morning Harvest Holy Communion Service. £210 was taken at the collection for Willen Hospice.
This was followed in the afternoon with a Service of Dedication of the two new bells and the Re-dedication of the restored bells. The Right Reverend Alan Wilson, the Bishop of Buckingham gave a wonderful address to the congregation of over two hundred people. The formal handing over of the bell rope from the bell-founders took place and the bells were rung before and after the service. The choir sang a magnificent anthem and the choir of High Ash School sang during and after the service.
At the end of the Dedication Service the bells were rung for all to hear while they enjoyed a Harvest Tea in the church. It was a very joyous occasion as people circulated among friends and had the opportunity to catch up with those who had moved away from the village but had returned for the celebration.
This was an opportunity for the Rector, Wardens and PCC to thank all those who had contributed to the project in any way. Thanks also go to all who had so beautifully decorated the church and to all those who contributed to the mountain of sandwiches, cakes or scones for the Harvest Tea.

To view more photographs, go to the Photo Gallery in the "Photos" section.